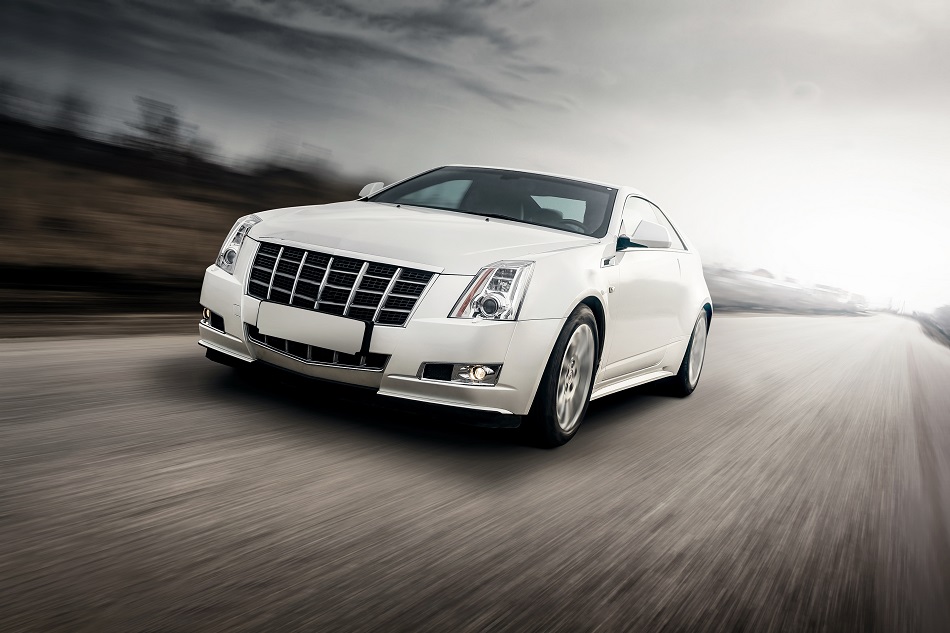 Cadillac Repair in Moses Lake, Washington
A Brief History of Cadillac
Cadillac was formed from the remnants of the Henry Ford Company after Henry Ford left his company due to a conflict with his investors. Ford's investors William Murphy and Lemuel Bowen hired engineer Henry M. Leland, and they began manufacturing automobiles using Leland's proven single-cylinder engine. From there, Cadillac Automobile Company was established on August 22, 1902. Cadillac's first cars were the Runabout and Tonneau, two-seat horseless carriages, that were completed in October 1902. Cadillac displayed the new vehicles at the New York Auto Show in January 1903, gathering 2,000 firm orders.
Cadillac cars were often ranked number one in the United States because of its precise engineering and stylish luxury finishes. In 1909, Cadillac was purchased by General Motors (GM) conglomerate and began producing large luxury vehicles such as limousines and ambulances. The iconic Cadillac tailfins were added in 1948 and reached their peak in 1959. In 1963, Cadillac introduced seat belts in the first row of their vehicles, which lead to the eventual passing of a federal law that made this a requirement for all vehicles. In 1964, Cadillac came out with the first car that had an automatic air conditioning and heating system. By 1981, this system was implemented in all Cadillac cars. In 1990, Cadillac won the Malcolm Baldrige National Quality Award and two years later their Seville Touring Sedan became known as the "Cadillac of the Year." To this day, Cadillacs still stand out on the roads of Moses Lake, Washington, Moses Lake North, Washington, Cascade Valley, Washington, Mitchell, Washington, Wheeler, Washington, and beyond.
Cadillac Today
Whether your Cadillac needs brake repair, transmission repair, or something else, we at AutoMetrics - Moses Lake in Washington, 98837 can take care of your car, bumper to bumper. Today's Cadillac models include:
Cadillac XT4: Cadillac's entry-level crossover SUV, introduced in 2019. Today's Cadillac XT4 includes a hands-free power liftgate, twin-clutch all-wheel drive, and head-up display that projects key information onto the windshield.
Cadillac XT5: Debuting in 2017, the mid-size SUV became Cadillac's best-selling car. The Cadillac XT5 comes in luxury, premium luxury, and Sport trims. Although new to the market, we at AutoMetrics - Moses Lake are familiar with Cadillac XT5's. We can perform a multitude of services, including Brake Repair, and Engine Repair.
Cadillac XT6: Cadillac's three-row midsize crossover that was unveiled at the Detroit Auto Show in 2019.
Cadillac Escalade: The Escalade was introduced in 1999. The full-sized, body-on-frame SUV was a popular choice with hip-hop artists in the early 2000s and remains a popular choice for executives. The SUV has three rows of seats and can seat up to eight people. When the time comes to bring your Escalade in for Engine Repair, or Brake Repair, feel free to bring it to AutoMetrics - Moses Lake in Moses Lake.
Cadillac CT6: One of Cadillac's full-size luxury sedans that was released in 2016.
Cadillac CTS: Cadillac's midsize luxury sedan that was nominated for the 2002 North American Car of the Year. The CTS also won MotorWeek's Driver's Choice Awards for "Best Sport Sedan" in 2008 and 2009, as well as Motor Trend Car of the Year in 2008. In 2010, the CTS was in the Car and Driver's 10Best List under the sub-headline "Maybe the best American car ever made."
Cadillac XTS: The Cadillac XTS is a full-size luxury sedan whose base engine is a 3.6-liter V6 with 304 hp.
Cadillac ATS: Cadillac's sporty coupe was named the North American Car of Year upon its release in 2013. Buyers have two engine options, a 2.0-liter turbo (272 hp) and a 3.6-liter V6 (335 hp).
Cadillac V-Series: While Cadillac is known for its luxury cars, and SUVs, many people are fans of the high-performance V-Series. Cadillac has produced V series versions of the CTS, ATS, STS, and many more models. Enthusiasts love the V Series, since it blends traditional Cadillac luxury with adrenaline-inducing power, and the deep roar only a 500+ HP engine can provide.
Your Reliable Shop for Cadillac Repair
Eventually, all vehicles need to be brought in for repairs. Whatever your needs are, you can take your Cadillac to AutoMetrics - Moses Lake. Proudly serving residents of Moses Lake and surrounding areas since 2017, our Quality technicians go through extensive automotive repair training. At AutoMetrics - Moses Lake, our number one goal is complete customer satisfaction, and we will make sure your vehicle is taken care of with top-notch service and also efficiently and cost-effectively. Reasons You Should Do Business With Us:
Reliable
Timely Service
Accurate
We are Experts
Years of Experience
If you are in Moses Lake or surrounding areas, schedule an appointment at AutoMetrics - Moses Lake today! You can schedule an appointment with us online or give us a call at 509-766-2002.